Fortnite: Every Bifrost Mark Location For Thor
To complete one of Thor's Awakening Challenges in Fortnite Season 4, players will need to find a new location, the Sentinel Graveyard.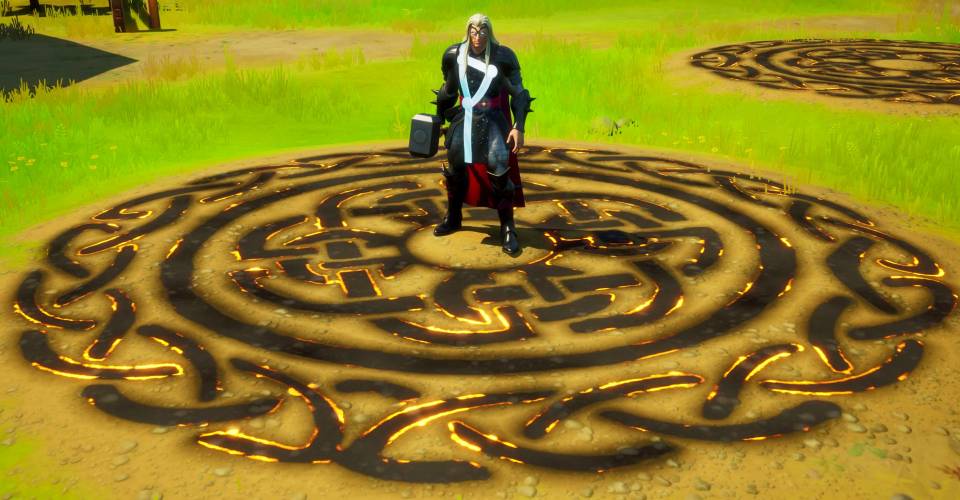 Players will unlock Thor as their starter skin on the new season and Battle Pass. If they are playing on the paid version of the Battle Pass, they will also unlock his Awakening challenges, which can be played when you start the new season. Players will unlock new Marvel Avengers skins on passing through the Tiers of the Battle Pass during the season. Sesa skins come with several accessories, a themed harvesting tool, a set of weapons, color variation, and new emotes. Many of them are available as soon as the skin is unlocked, although there are some players who will need to access them by completing the Awakening challenges for each character. Many these challenges have to do with the character and their special powers.

Players can pick up some challenges this week on Thor's Awakening challenge. Men need to find the Mjolnir hammer. A more interactive game asks people to find Bifrost Rune markings on the map. Players are not familiar with this location and are likely not to complete the task. Be sure to explore the map to learn the layout of this new location and get a nice reward along the way. Find the Bifrost Rune markings as Thor in Fortnite Season 4.
The Bifrost marks are located on the new Sentinel Graveyard landmark for this season. Players will notice the remains of giant robots scattered about. Session is located south of The Authority and east of Weeping Woods.
The marks are concentrated to the area west of the fallen Sentinels. Sechs circles are found. Players need to equip the Thor skin and move away from and around the marks.
Players will gain access to more superhero skins with new Awakening challenges, as they continue to level up. Be sure to complete some challenges to unlock the special season 4 skin, Wolverine, from Week 6.